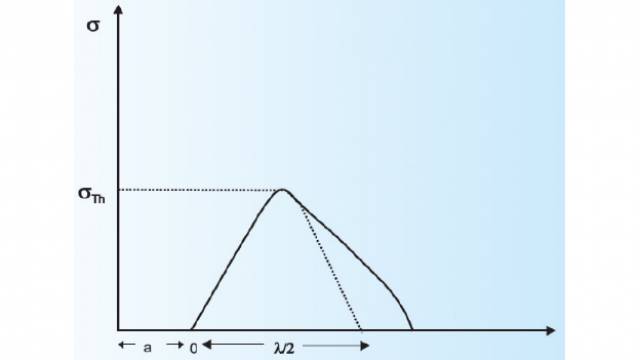 By changing the limit of integration within the zone where fracture occurs in brittle glassy materials a modification of the equation for theoretical strength can be achieved
Introduction
In a previous article on float glass technology in Kanch[1], apart from various chemical aspects, the problem of thickness variations was discussed. However, the mechanical properties in terms of fracture of such glasses are also of great importance, since these glasses are mostly used in the building industry and façade decoration purposes, wherein fracture in any form can cause damage to the installation, which will result in a loss to the investment made. Although the present article deals with the problem of fracture in brittle materials such as glasses, importance has to be given to float glasses, as these glasses have aesthetic appeal with the highest quality requirements as far as the glass industry is concerned.
A tremendous amount of work has been carried out in the field of fracture mechanics in brittle materials and glasses, particularly on their theoretical strength over long periods of time[2-8]. This is mainly carried out using the Griffith equation based on the formation of an elliptical crack, and its main plank is the utilization of material parameters or constants, which are measurable, in designing suitable materials for various important applications[2]. An insight should be obtained on the nature of theoretical strength based on a sinusoidal approximation in the stress versus spatial elongation curve (see Figure 1 in the next section for clarity). In the context of this approximation, in the present article, our main focus is on the ...
expand