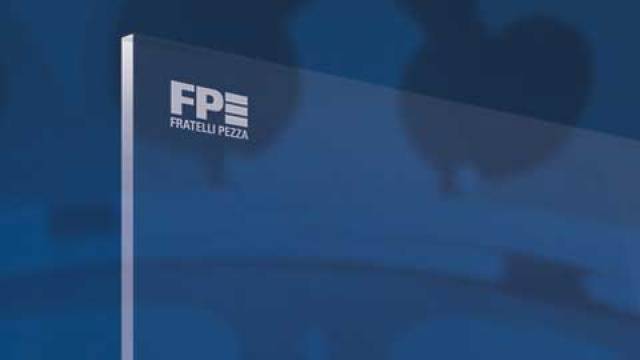 Fratelli Pezza: reaching a new era in glass marking
Fratelli Pezza was set up in 1970 as a company focussed on the construction of mechanical and industrial plants, moving on to become more dedicated to machinery more specifically for the glassmaking sector.
The company is particularly in the forefront with regards to the design and construction of glass sandblasting machinery, thanks to the creative insights of its founder
Alessandro Pezza, who was the first to launch a fully automatic sandblaster for glass to the market.
Products
Company products include a complete and versatile range of NC, manual and portable machines and equipment that respond to the needs and demands of flat glass sandblasting:
• Mistral sandblaster
• Zephir sandblaster
• Ghibli sandblaster
• Portable sandblaster
• Marker Series of markers
• Spare parts and accessories for sandblasters
All products from Fratelli Pezza feature low electrical and compressed
air consumption compared to other machinery on the market, while having long-term guarantees as standard.
EasyMarker
This semi-automatic, sturdy construction machine, suitable for serial production runs, has easy installation and use, and guarantees optimal stability thanks to the possibility of being anchored to the floor.
The machine is supplied with an aspirator model FP101.
The high-performance marking gun is made of high-yield abrasion-resistant material and is equipped with a widia nozzle (tungsten carbide). The system enables the operator to easily replace the steel mask.
Fratelli ...
expand


Download full article in PDF