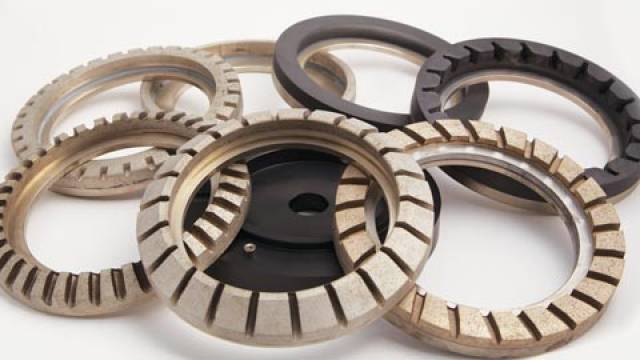 POMDI: continuous product innovation and development
Pomdi Partnership Program (P.P.P.)
POMDI is making an important effort to bring its products closer to users, either in combination with its Distribution Network or directly in certain countries.
The company is launching a program of collaboration with flat glass processors that will change the nature of the classical relationship between customers and their preferred Diamond Tools Manufacturer.
A more fluent contact will be established with customers, who will benefit from this special relationship in areas such as:
the use of the most innovative state-of-the-art tools;
special bonuses;
personalized tools;
extremely fast service.
This special relationship will privilege some of the real needs of flat glass processors that have been some-
times overlooked, such as, for example, efficiency and productivity of tools, which doubtlessly affect Profit & Loss accounts more than others.
High Speed Bond
High Speed Bond is one of the new products that will be officially launched at the upcoming edition of glasstec. Thanks to its worldwide presence, POMDI is aware that the speed of glass processing is increasing more and more according to business needs and, thanks to better and faster machinery technology, tool companies need to keep pace with this requirement if they want to stay in the forefront of the diamond wheels market.
Besides, POMDI has always worked following the philosophy that diamond tools should never be a restriction to the production process. On the contrary, they should always...
expand


Download full article in PDF