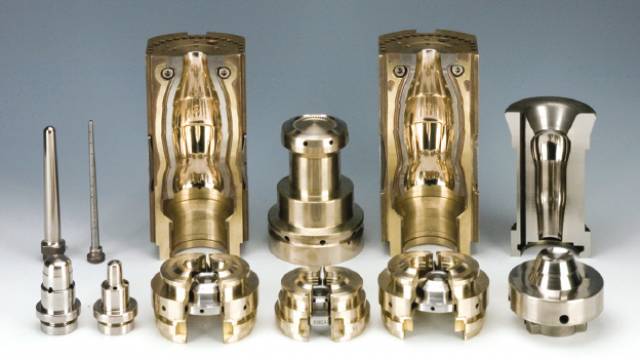 Jianhua Mould has more than 30 years' experience in the design and manufacture of glass moulds
During glasstec, Glass Machinery Plants & Accessories spoke to one of China's most emerging mould manufacturers – Changshu Jianhua Mould Technology Co., Ltd. – and we learned that this company, founded over 30 years ago, has become a worldwide name in its sector thanks to the numerous international companies with whom it does business.

The company and its divisions
Container moulds
The Container Mould Division mainly designs and manufactures all components and accessories of moulds, which applies to blow-blow processing, blow-press processing, and NNPB processing of all different machines.
Jianhua Mould supplies its clients with revolutionary product designing, applying advanced software to foresee possible problems in bottle manufacture, providing solutions, parison design and calculating, distribution of vents, etc., which may obviously upgrade the quality of glass products.
The company has established a technology research group consisting of experienced engineers to develop techniques and production; making full use of resources to meet customers' requirements for quality and delivery.

Foundry division
Jianhua Mould's foundry produces castings for its own machining plants, as well as providing high quality castings for other global glass mould manufacturers.
Moulds are the key to guarantee the quality of glass products; moreover, material is the key point of moulds. Jianhua Mould has therefore established two modern foundry workshops to achieve direct control of casting...
expand