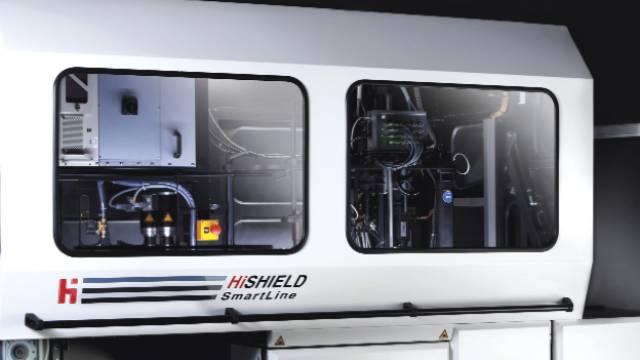 The HiSHIELD SmartLine has been developed as an inspection and sorting machine for the hollow glass production industry
Heye International GmbH, based in Obernkirchen, Germany, is one of the foremost suppliers of glass technology, high performance solutions and know-how to the container glass industry worldwide and, since 2003, has been part of the multinational Ardagh Group.
The latest figures from Heye International include sales volume in 2011 of about EUR 71 million, and 350 employees, with hiring ongoing.

Quality and innovation in production
Over the years, the company's team of expert engineers and technicians has built an enviable reputation for quality and innovation, gaining extensive knowledge of the day-to-day issues of glass manufacturing. Heye is continuously involved in a variety of projects concerning both new and existing glass factories and has concentrated its skills on the successful completion of numerous projects throughout five continents.
One of Heye's particular specialities is the design, engineering and construction of complete greenfield container glass manufacturing plants. The company's expertise and experience in the field of technology transfer is recognized globally.

Quality and innovation in glass engineering technology
Heye International's vision is to help make glass the most successful, healthy and environmentally friendly packaging solution for food and beverages in the world.
Its mission? To be the leading supplier of expert services and solutions and high performance equipment to the container glass industry worldwide.
For more than 50 years, Heye Intern...
expand