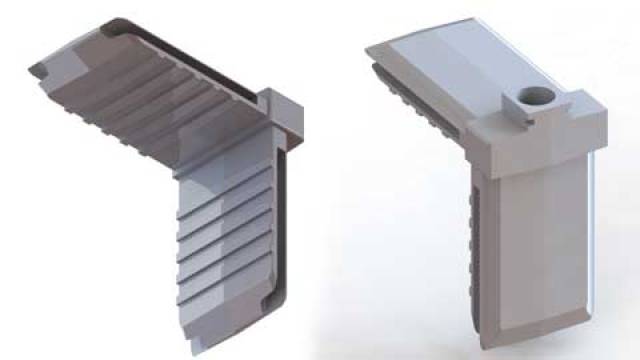 Vidromax: double- and triple-glazing gets easier
Vidromax' newly created system enables to produce insulating glass units with maximum sizes - 6m x 3.21m, also facilitating their transport and export. The mechanism is designed to control the pressure inside the units, ensuring the longevity and efficiency of double- or triple-glazing.
Simultaneously, all double glass components are analyzed in order to maximize the glass area - reaching up to 19m2 - reducing the thickness of the seal between glasses. To allow pressure adjustment inside the unit, an innovative valve is incorporated in the corner keys. The valves enable the injection of air, or another gas, to the interior of the unit, guaranteeing, at the same time, the tightness of the assembly. The inherent advantages are mainly related to the maintenance of units in which, before final assembly, a new injection of gas may be performed, thereby compensating any losses that may occur.

Innovative element
Luis Borrego, professor coordinator of the Department of Mechanical Engineering of ISEC, who developed the system in partnership with Vidromax, explains that: "The most innovative element of the system, which does not exist on the market and is likely to be patented, is the pressure control valve inside the double- or triple-glazing." This solution allows to pressurize the inside of the windows, which ensures that the integrity and quality of the glass are not affected during transport. That is, due to their large size, touching against one another (double- or tripl...
expand


Download full article in PDF