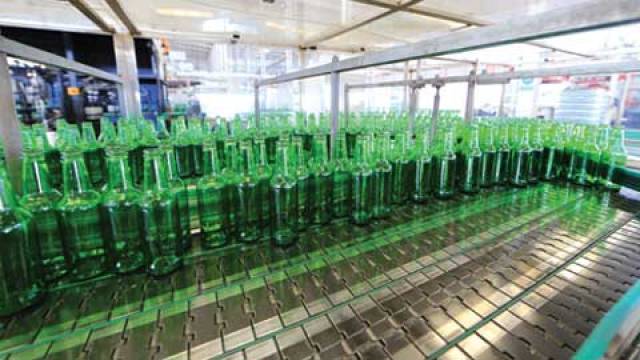 China's Hollow Glass Industry: Seeing a Low-speed Stable Increase
In China, hollow glass refers to glass containers, glassware and glass tableware. Belonging to the domestic glass industry, it is a civil industry indispensable to national economic development as well as being a green industry. It is also capital-, technology- and labour-intensive and its products are closely related to people's daily lives.
Present situation of China's domestic glass industry
In 2014, the domestic glass industry of China performed in a range of positive growth, featuring an increase (output) and a decrease (profit rate of the prime operating revenue).
Statistics of industrial corporate enterprises above designated size in the domestic glass and glass container industries shows that the output was 27.9986 million tonnes in 2014, an increase of 8.23 per cent over a year earlier.
According to statistics of 962 industrial corporate enterprises above a designated size in the domestic glass industry, in 2014 the prime operating revenue of the glassware manufacturing industry was CNY 166.091 billion, increased by 9.74 per cent over a year earlier; the total revenue was CNY 16.439 billion, an increase of 6.55 per cent over the previous year.
Analysis of the economic operation trend
In view of macroeconomics, downward pressure is increasing in China, but the general positive long-term trend of the economic development has not yet changed. The economic development has entered in a deepening-reform phase, a gear-shifting phase of economic growth, and a painful str...
expand


Download full article in PDF