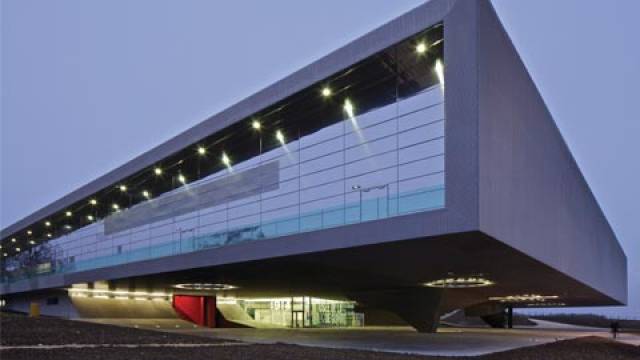 BATIMAT: a 360° vision of architecture – inside and out
The international innovation event for construction
BATIMAT provides a powerful boost for the spread of new products through the building market and a real springboard for manufacturers who are launching innovations. This is the main reason that 96 per cent of the exhibitors give for taking part in it.
This year, cnce again, from 4 to 8 November, BATIMAT will be at the heart of challenges facing construction and in particular those relating to energy performance and low consumption. The 2011 show presented numerous innovative products. It stimulated a host of discussions and encouraged the sharing of experience on this strategic subject. 2013 will take things further.
Two additional themes will also feature in 2013: building accessibility and comfort, and the strong technological dimension to construction.
Besides being an opportunity to discover new materials and solutions, BATIMAT 2013 will be a chance to review the latest trends in building design and architecture in greater depth.

A new venue for BATIMAT in 2013 to generate new synergy
In order to further boost the world's leading construction show and given the work scheduled for Porte de Versailles, BATIMAT is moving to the Paris Nord Villepinte Exhibition Centre in 2013. Its proximity to Roissy Charles de Gaulle airport and TGV station, modern, interconnected halls that enhance the visitor experience and improve visitor flows all mean that Paris Nord Villepinte is the venue of choice for major international trade shows. ...
expand


Download full article in PDF