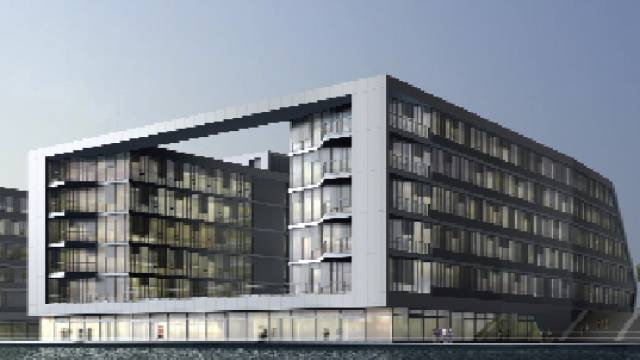 The H2 Office in Duisburg was awarded the Gold Certificate from the German Sustainable Building Council in the New Office and Administration Building category
The consequences of continuing climate change are becoming ever more frequent and obvious. Melting glaciers, droughts of the kind never seen before, destructive flooding – the media reports daily on the consequences of mankind's massive impact on the environment. Climate change cannot be stopped but it must be slowed down. For this, far-reaching international measures for climate protection are required.
Specifically, building construction can, and indeed must, make a significant contribution here. According to EU statistics, 160 million buildings across the EU are still responsible for 40 per cent of Europe's final-energy consumption levels. These buildings generate 36 per cent of carbon dioxide emissions (CO2). The huge impact of the construction industry on natural resources is evidenced by further figures from Germany. The Federal Ministry of Transport, Building and Urban Affairs (BMVBS) approximates that 50 per cent of the country's national raw material requirements are accounted for by building construction and conversion. Some 60 per cent of the waste materials produced in the Federal Republic arise from building construction.

Central task for the future
In view of the scale of this situation, it becomes clear that sustainability will become a central task for the future in the construction industry. An example from forestry can quickly serve as an example to demonstrate the importance of sustainability. Here the sustainability principle means only felling as ma...
expand