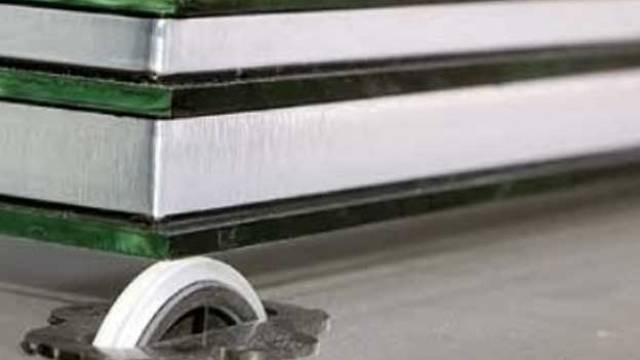 - Super Spacer Triples Clean Corners.jpg: Triple glazing with Super Spacer® hot spacer from edgetech Europe GmbH Copyright © QUANEX-Edgetech Europe GmbH 1) Interview in Glaswelt magazine, October 2015 2) Presentation: "Drei sind nicht genug – kommt die V
Several years ago the question was asked whether triple-glazing might also be an unrivalled option on large surfaces. Since then it has become the most common standard in quality insulation glass. But is there really no alternative?
Requirements on quality insulation glass are continually rising, particularly in legislation. Moreover, the manufacturing industry is increasingly faced with the issue of multifunctionality, i.e. the need to create smart window and façade glass which can preserve heat, use solar radiation, insulate sound and warrant security. Says Albert Schweitzer, sales manager at arcon Flachglas-Veredlung GmbH in Feuchtwangen: "In insulation glass with standard triple glazing and low-emission layers, a Ug value of 0.5 W/(m2K) must be seen as the end of the story – for the time being, at any rate.")
Current state-of-the-art
The current standard is a 4/4/4 design, filled with argon gas and with Ug values of 0.5 to 0.6 W/(m2K). Some manufacturers use krypton for the space between the glazing layers, an inert gas which, according to their data sheets, has a Ug value of 0.4 W/(m2K). These are certainly the best values that can be achieved at the moment.
Yet another crucial point in triple glazing has always been its substantial weight of 30 kg/m2 and the resulting problems in transportation and installation. It's a problem which has been highlighted by window manufacturers for quite a while. So what might be possible solutions?
(MEM4WIN exhibit at the glasstec 2...
expand


Download full article in PDF