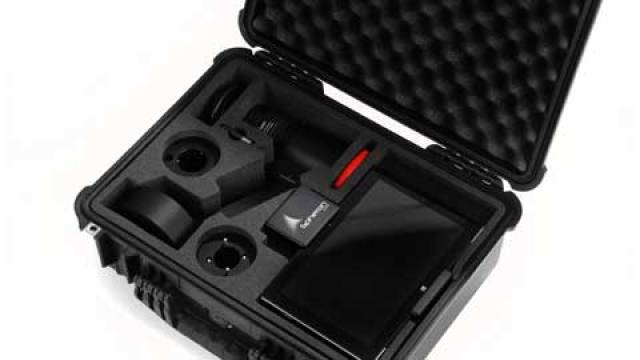 PLP Architecture uses Spheron - VR: For accurate glass visualization studies
PLP Architecture, based in London, is testing the combined use of HDR (High Dynamic Range) cameras from Spheron-VR and the next generation in computer simulation technologies from Eclat Digital Recherche to make visualisations of future glass buildings much more accurate.
Currently, most visualisations are made with a process of trial and error, and visualisers make an educated guess about how the glass façade of a building will look. This process is relatively inaccurate, given that it has no basis in actual data about either the lighting conditions on-site or the proposed type of glass itself. As modern windows and glass facades become more complex, the ability of architects to visualise buildings accurately becomes further compromised. The large numbers of types of glass, including low-iron glass, solar control glass, self-cleaning glass, and the complex make-up of sophisticated modern glazing systems incorporating multiple layered units with different coatings, makes this a huge challenge.
One recent example of the problematic nature of educated guesswork is the Vdara hotel in Las Vegas, Nevada. The building designers expected sunlight reflections on the building's curved glass wall, but their guess at the appropriate level of glazing needed to counter the effect was inaccurate. As a result, the area surrounding the hotel swimming pool was bathed in light so hot during certain hours, it became known among staff and the press as "the Vdara death ray" because of its abili...
expand


Download full article in PDF