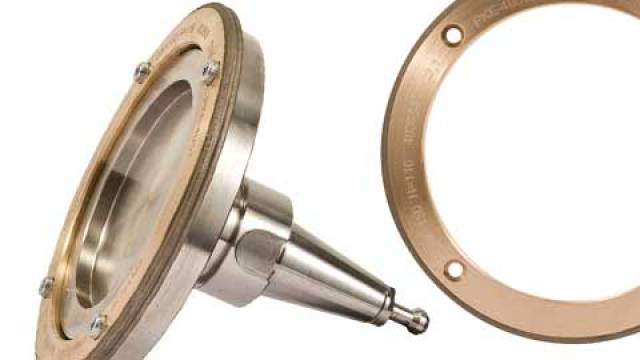 Halo by Tyrolit: innovative solutions for auto glass grinding
Tyrolit Vincent Srl, based in Thiene (VI) Italy, is a well-known company manufacturing diamond tools for the glass industry.
It is a member of Tyrolit Group, owned by the Swarovski family, and one of the world's leading supplier of innovative solutions in grinding, dressing, cutting, sawing, drilling and polishing.
The Italian offices are also the worldwide divisional headquarters for the Stone, Glass and Ceramic divisions, and are one of the main production sites for this division.
In Thiene, the R&D Department develops new projects supported by technical and marketing teams in order to meet new customers' needs.

A comprehensive product range
Tyrolit Vincent's product range for the glass industry is currently one of the most comprehensive on the market, providing diamond tools for the main glass processing sectors, such as architectural, furniture, household appliance, automotive and optics.
In collaboration with machine manufacturers, Tyrolit is constantly developing new technological systems. In fact, as part of this cooperation, a project for a tool dedicated to the automotive industry initiated in 2012 led to the development of a grinding wheel able to fulfil the grinding capacity of the high speed machines.
The result achieved is a product range of tools for the automotive industry including various diameters grinding wheels and different specifications able to cover all the automotive grinding applications and machine speeds on wind-shields, side windows, backlites, su...
expand


Download full article in PDF