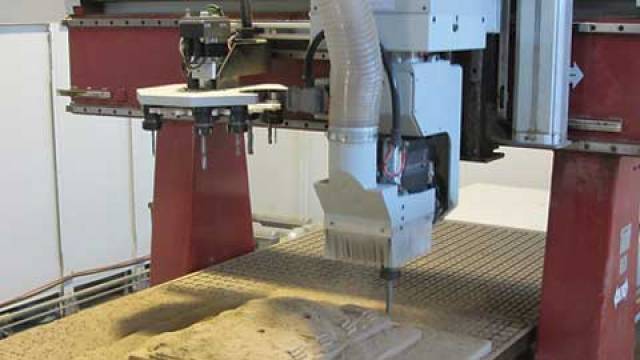 Fonderie Bartalesi: technologies, machinery and raw materials – all top of the line
The glass industry
With its more than 50 years of activities, the company, located in the heart of Tuscany, a land full of traditions handed down from fathers to sons, has a product range that also includes special bronze alloys for moulds, bottom plates, baffles and neck rings. The most up to date equipment and technologies, along with specific working procedures, enables the company to offer its customers high-quality products.
Fonderie Bartalesi's supply chain starts from construction of new tooling through the newest technologies, last-generation CAD CAM programmes, and carries on with production in sand, sand and resin and gravity, according to customers' various needs.
The company's finishing division is provided with all the best technologies, including dual pallet machines to cut feeder heads for mass-production. Fonderie Bartalesi has an internal laboratory for analysis and research, where chemical analysis, hardness test, metallographic analysis and gas porosity tests are carried out by highly qualified personnel. X-rays and ultrasounds are carried out on request.

Recent developments
Cast iron
The most important development is that of the production of cast iron, which will complement that of bronze to respond completely to client requests, and which came into effect as of June this year. This cast iron will be used in the production of moulds, bottom plates, baffles and neck rings for the hollow glass industry. This development also includes a new 1,200 kilo induc...
expand


Download full article in PDF