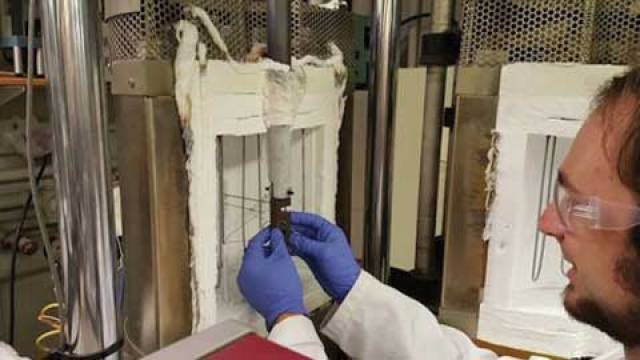 ACerS: Energy-saving technique for glass forming
Glass makes so much of our life possible. But akin to the silica industry, glass also is an energy-intensive industry, one that could use some fresh solutions to reduce its energy consumption. To that end, researchers and ACerS members from Lehigh University and the University of Colorado have teamed up to decrease the amount of energy needed for glass-forming, during which glass products are formed into their final shapes. The team have reported their findings in a paper, published in Applied Physics Letters, "Electric field-induced softening of alkali silicate glasses." (DOI: 10.1063/1.4934945).

Inspiration to innovate
"Electrical heating is widely used in the initial melting process, but not for forming operations, which require glass to be soft and easily deformable, while also keeping the desired shape," Himanshu Jain, Lehigh University materials science and engineering professor and ACerS member, wrote in an AIP press release. Jain also directs Lehigh's International Materials Institute for New Functionality in Glass (IMI-NFG).
Jain teamed up with fellow ACerS member and newly inducted Distinguished Life Member Rishi Raj after hearing him speak at the 2011 Synthesis and Processing Science Principal Investigators' Meeting in Arlington, Virginia. The U.S. Department of Energy's Office of Basic Energy Sciences Program sponsored the meeting.
At the meeting, Raj presented his work on using electrical fields to decrease the sintering temperature of ceramic powders,...
expand


Download full article in PDF