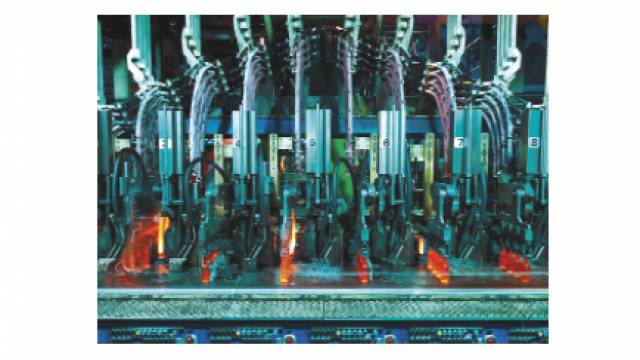 British Glass has launched two important documents regarding codes of practice
British Glass, the UK's glass industry representative organization, has just released two new codes of practice. Developed in collaboration with manufacturers of container glass, along with the Health and Safety Executive (HSE) and manufacturers and suppliers of glass forming equipment these two documents are aimed at a significant reduction in the number of industry related injuries.

Code of Practice for Glass Forming (I.S.) Machines
After many years of negotiation between industry, regulators and suppliers, British Glass has published a new "Code of Practice for Glass Forming (I.S.) Machines." This code of practice provides practical guidance for container glass manufacturers on the safe operation, assessment and control of glass forming machines and ancillary equipment; as well as providing information about suitable control measures, safety devices and guidance for operators, change teams and maintenance engineers.
Steve Clayton, Operations Director at Stölzle Flaconnage Ltd., commented on the release saying: "The sector has worked hard to collaborate on what is an excellent standard. Its sensible approach provides clear guidance in an area where there is much diversity due to the range of technology and the products being made. The final outcome allows us to develop the safest outcome for our staff whilst ensuring we can meet the strictest production specifications demanded by our customers and service the equipment necessary to do this."
Also commenting on the re...
expand