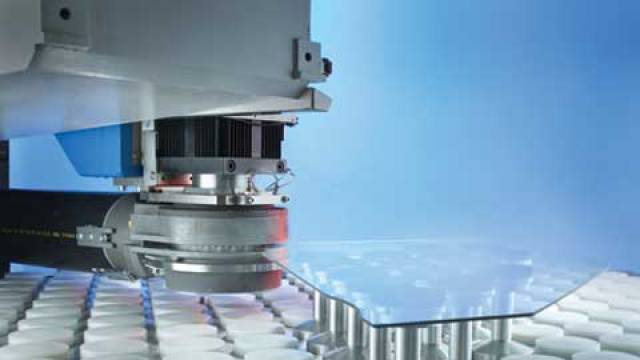 Bystronic glass: continuous ongoing developments
Interview with Manfred Dietrich during glasstec 2014
Manfred Dietrich started working for Bystronic glass at the beginning of 2013 as the Head of SBU Automotive Glass and Managing Director of the Bystronic glass location in Bützberg (Switzerland). In 2014 the company celebrated its 50th anniversary.

Glass-Technology International (GTI): Since our last meeting with Bystronic glass at Vitrum in 2013, there have been a series of important changes – first and foremost in top management. Can you give us an idea of the moves and changes that have happened in this last year?

Manfred Dietrich: I can only talk about Bystronic Automotive Glass in Bützberg, Switzerland, and which is a part of the Bystronic glass group, in turn part of Zurich-based Conzzeta AG.
I joined the company at the beginning of 2013, following reorganization in 2012. Since then the company has been concentrating exclusively on automotive glass, which has proven very successful: almost half of passenger cars worldwide are equipped with glass produced and using production machines from Bützberg.

GTI: Bystronic glass' 50th anniversary! Other than the 'expected' and 'normal' celebrations, what can you tell us about the day-to-day life of a company with this kind of history?
Dietrich: Our employees are proud of our company, the products and the success we have today. The identification with the products for the automotive glass industry is very high.

GTI: Not so long ago you separated your two glass competenci...
expand


Download full article in PDF